Andrew Burcky has b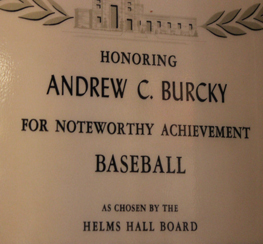 een both a coach and a legend. He was not "a" coach but "the" coach. Burcky out lasted, out lived, out story-told all college coaches in the Midwest.
Out of the cornfields of Illinois, from a place called Tiskilwa, he came to Bluffton at the end of World War I to be one of the craftiest baseball players in Bluffton's history. One reads in the Ista of how this boy wonder, "Ziggy had the opposing batter eating out of his hands" or, even in defeat, "Ziggy pitched a stellar game but his support went fishing."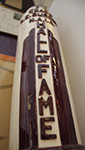 He was from 1922 on through the 20s, 30s and 40s a one man athletic department. He coached football, basketball, baseball, tennis, track, women's basketball, taught all the physical education courses, served as trainer, was equipment manager and purchasing agent, directed the crews lining the field, handled publicity, arranged schedules, drove one of the cars loaded with players to away games and comforted the afflicted – all this without benefit of box to bench telephones, game films and assistant coaches.
There have been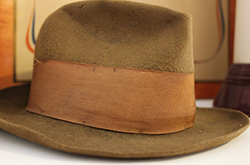 lean year and great years, like the 1924 basketball season with a 7-1 record in conference play and the first championship; the 1932 football season with the first championship; and one cannot forget about the great football team of 1936.
The addition to Founders Hall is named in Burcky's honor. Coach Burcky's wit and gift for story telling has endeared him to generations of Bluffton students. In the highly competitive world of intercollegiate sports he has embodied in his 44 years career at Bluffton the qualities of fairness, respect and integrity – every bit of him being professional.