Beth (Crates) Stone is a Kenton (Ohio) High School graduate who played basketball and tennis for two years at Bluffton after receiving her associate degree in business from Northwestern Business College.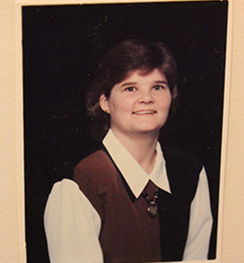 In basketball, Stone is tied for second in career assists (335) and is first in assists per game (7.3).  She also holds the season assist record (198 as a senior in 1984-85) and the single-game assist mark of 15, which she reached twice that season, when she received NAIA District 22 honorable mention. In addition, she led the team in free throw percentage (.724) and steals (72) that year.  She ended her career with a .661 free throw percentage.
As a tennis player, she had a spectacular senior year, going 26-6 in singles and doubles, winning the NAIA District 22 doubles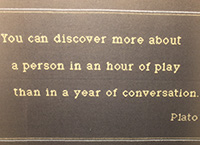 semifinals with Margaret Fisher, and advancing to the national tournament at Kansas City in both singles and doubles.
She said she had never forgotten the statement posted in Founders Hall: "You can learn more about a person in an hour of play than in a year of conversation." She added, "Bluffton helped me to be myself and accept others for who they are."
Stone, who later coached tennis and assisted with basketball at Bluffton, has been employed in administrative support at Kuss Corp., Findlay.