Bob Smucker came to Bluffton from Orrville High School. A four-year football player, he captained the Beavers his junior and senior years, earning All-Mid-Ohio League honors as a senior guard.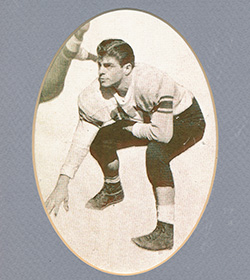 Smucker assisted in recruiting Elbert Dubenion to Bluffton. He said that is more memorable than his personal accomplishments, since Dubenion went on to become the most honored athlete in Bluffton history and a pro football player.
While at Bluffton, Smucker was class president as a sophomore, class treasurer as a senior, Homecoming escort his last three years, business manager of the yearbook and a four-year member of Varsity B.
Smucker was a lobbyist at the local and national levels for many nonprofit organizations, as well as director of public policy for the National Mental Health Association. He was also vice president for government relations at Independent Sector, a Washington, D.C.-based firm that assists nonprofit groups in their lobbying and organizational efforts.
His book, "The Nonprofit Lobbying Guide: Advocating Your Case – and Getting Results," is an authoritative guide demonstrating the many ways that nonprofit professionals and volunteers can organize lobbying campaigns, better understand the legislative process, deal effectively with the media, communicate with legislators and develop grass-roots action.
Save