Cheryl (Althaus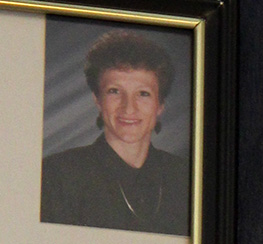 ) Bareiter was a four-year letter winner in volleyball, basketball and softball, and earned the Kathryn Little Award as the outstanding senior female athlete in 1983.
She was second-team All-Western Buckeye Collegiate Conference in volleyball in 1982, leading Bluffton in hitting percentage.
In basketball, she shares the single-game scoring mark, with 33 points against Heidelberg her sophomore season; led her team in scoring three years; and is one of six Bluffton women to surpass 1,000 career points. She was second-team All-WBCC and honorable mention all-district in 1983.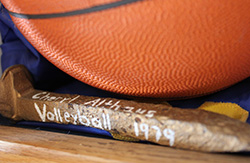 An elementary education major at Bluffton, Bareiter added a master's degree in outdoor education from the University of Akron in 1994. She taught and coached for 10 years at Pandora-Gilboa before moving to Wadsworth City Schools. As girls' basketball coach at Pandora-Gilboa, she led the first Rocket team to reach the regional tournament in any sport.
Bareiter is also a member of the Wadsworth and Medina County halls of fame.