Cynthia (Sindelar) Gilbert made her mark on Bluffton athletics as a four-year letter winner in three sports in the early 1980s. She starred in volleyball, basketball and softball, and is a member of one team in the Athletics Hall of Fame—the 1981-82 women's basketball squad she co-captained as a junior.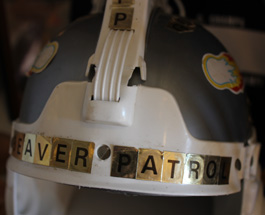 Gilbert was a powerful attacker for Coach Kim Fischer's volleyball teams from 1979-82, but was exceptional at all positions on the court. In her senior season, she was named first-team All-NAIA District 22 after leading Bluffton to the 1982 district championship and a 25-7 record. She led the team in kills (53), aces (13), serve reception percentage (.804) and digs (195) that season and was a team leader in almost every statistic throughout her four-year career.
On the basketball court, Gilbert was ranked as high as 14th on Bluffton's all-time scoring list and seventh on the all-time steals list. Her 155 points as a freshman was the eighth-best point total for a first-year player in Bluffton history, and she was the 11th player to score more than 1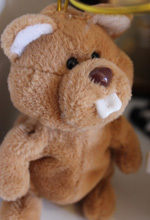 00 points in four straight seasons. Gilbert twice led her team in assists and free throw percentage, and she is one of only a handful of juniors to serve as a Bluffton captain.
A softball infielder, Gilbert twice hit over .400 and helped lead Bluffton to the Western Buckeye Collegiate Conference championship her senior year in 1983. The year before, her 25 hits and five triples both led the team.
Gilbert, who earned her master's degree from Bowling Green State University in 1998, has taught math and computer classes and served as technology coordinator in the Elgin school system in Marion, Ohio. She has also coached volleyball, basketball and softball, and took Elgin to its first-ever state softball tournament appearance.