Dennis Lane accumulated seven athletic letters in high school and was the school's Athlete of the Year his senior year. But his college career was to be even more impressive.
By the time Lane gra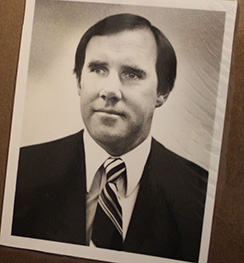 duated in 1970, he had been named to the NAIA all-district baseball team twice and the all-district basketball team once. He finished college with eight athletic letters and received the A.C. Burcky Award as Bluffton's outstanding senior male athlete.
Lane became a pitcher in the Kansas City Royals' minor-league system in 1970. The English major then taught and coached at Ridgemont High School in 1972-73 before moving on to Bellefontaine High School. He has been an assistant football coach, head baseball coach, boys' head basketball coach and girls' basketball coach.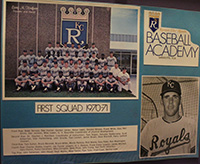 Lane has also been involved in several organizations relating to teaching and coaching, including the National Association of English Teachers, the Ohio Basketball Coaches Association and the Ohio High School Athletic Association Officials Association.
He enjoyed Bluffton's friendly atmosphere, which influenced him to attend when he first looked into the college. "I visited severa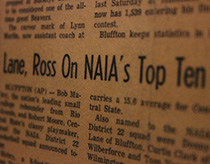 l other colleges, but nowhere did I feel that the people in the campus environment were as interested in other people as at Bluffton," he said.