The late Evan Soash, son of a Bluffton physician, was a star football, basketball and track athlete for the Bluffton High School Pirates. He held the Bluffton high-jump record of 6-3 for many years.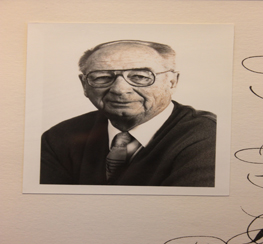 At Bluffton College, he lettered four years in football and track and three years in baseball. He later played football for the U.S. Navy team under Coach Paul Brown at the Great Lakes Naval Training Station.
A pre-medicine major at Bluffton, he later added a bachelor's degree with a major in science in education from Bowling Green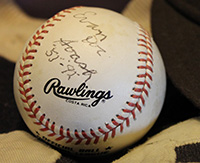 State University.
Soash coached, taught and was a principal in the Alger school system (now Upper Scioto Valley) for seven years. He then moved to Michigan, where he was a teacher, coach and assistant principal at Lakeview High School for 12 years and principal at Warren Woods High School for three years.
He later moved to Florida, where he was coordinator of secondary curriculum and principal at Vero Beach Junior High School for 13 years.
Soash, who died in 2004, officiated high school and professional sports, being active year-round in football, basketball, volleyball, softball and baseball. One of his greatest thrills was serving as plate umpire for several Los Angeles Dodgers exhibition games in 1977 when the major league umpires were on strike. He also umpired many minor league baseball games in Florida.