Everett Collier was and is more than an outstanding football player. In fact, it was his difficulty in adjusting to small-town life that led him to participate in Bluffton music and drama activities, which now occupy a lot of his personal time.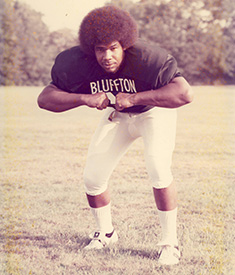 A graduate of Shaker Heights High School near Cleveland, where he lettered in football and basketball and was an all-league standout, Collier was urged to attend Bluffton by another Shaker Heights student, Henry Freeman. He became a four-year football letter winner at Bluffton, earning Hoosier-Buckeye Collegiate Conference and NAIA District 22 honors twice. He also was an honorable mention All-American, played in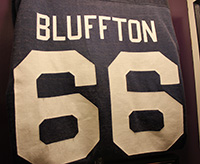 the All-Ohio Shrine Bowl, was most valuable offensive player and team captain in 1974 and was a member of the 1972 HBCC championship team.
Collier was an assistant football coach at Bluffton from 1985-89 and assistant basketball coach at Bluffton High School from 1986-89. He has also assisted with the Bluffton High School girls' basketball and volleyball teams, and has served as postmaster of the village of Bluffton.