The late Franklin Rodabaugh was never an outstanding participant in any athletic event. He never made a 90-yard run for a winning touchdown, shot a winning basket in the final seconds of a basketball game or hit a home run with the bases loaded. But he made many important plays in tending to the Bluffton Beavers as team physician.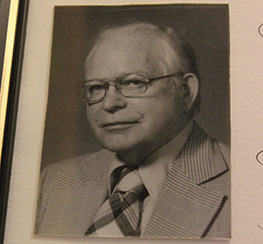 Rodabaugh served his country as a medical officer during World War II and was a recipient of the Legion of Merit. He was commended for outstanding and meritorious service and attention to duty while serving from January-September 1945. He served in then-Indochina for two and a half years.
Following World War II, he established his medical practice in Bluffton. His practice touched the lives of many area residents beca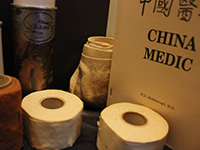 use of his interest in the welfare of the person as he served as the community's "family doctor."
Rodabaugh was supportive of and dedicated to those whose function was to promote a better Bluffton community. He was an active member of First United Methodist Church, serving as a trustee, lay leader and administrative board chair. He was also a member of the Bluffton Lions Club—serving in various capacities, including the presidency—and of the advisory council to the Bluffton Board of Trustees. He was president of the Allen County Board of Health for several years as well.