The late Ivan Geiger gr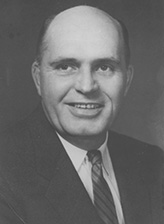 aduated from Bluffton in 1932 with a degree in biological science. As a college athlete, he earned three varsity letters in football and track and one in basketball, and received All-Northwest Ohio Conference honors in football. He was also active in swimming and water polo for three years.
He entered The Ohio State University for additional training in health and physical education, which led to a bachelor's degree in physical education in 1933. He continued his studies in the Ohio State graduate school and earned a master's degree in health and physical education.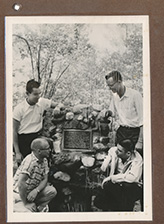 Geiger started his coaching and physical education career in Van Buren, Ohio, where he coached football and basketball and taught health and physical education from 1933-37. He then served as director of athletics and physical education at Van Buren until 1942.
In high school, Geiger won three letters in football and two each in basketball and track. He was captain of the football and track teams his senior year.