James Gratz, a Bluffton High School graduate, received seven collegiate letters in football, basketball and baseball.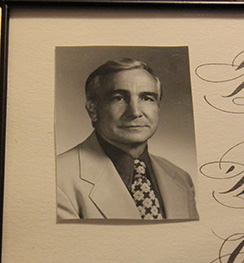 Gratz was a teacher and coach in many Bluffton-area high schools before becoming an associate professor of health, physical education and recreation at Manchester College. He also served Manchester as athletics director, head wrestling and baseball coach, and an assistant football coach.
Gratz earned the unofficial title of "Father of the Hoosier-Buckeye Collegiate Conference." Under his leadership as president of the conference, which then consisted of only Indiana colleges, Bluffton and three other Ohio colleges were invited to consider member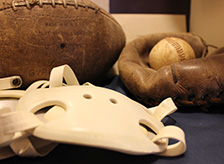 ship in the renamed HBCC. He was the conference wrestling Coach of the Year in 1970 and, beginning in 1971, was a member of the National Association of Intercollegiate Athletics Executive Committee.
In 1966, 1967 and 1969, he was selected by fellow coaches to lead the Indiana Boys Club North Football All Stars.