The late James Vogelgesang characterized what a man can do in athletics and what athletics can do for a man. His accomplishments in athletics, over a long and distinguished career, were as diversified as a man can achieve in his field of endeavor.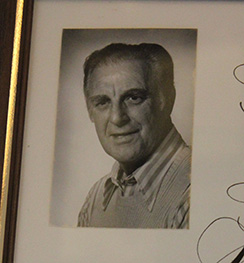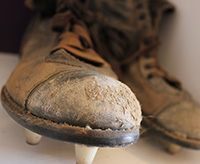 After graduating from the Lima school system, Vogelgesang attended Ohio State University and competed in both football and track. He was runner-up in the 1932 Ohio State pentathlon competition. Bluffton beckoned in 1934, and he participated in football, basketball and track under Coach A.C. Burcky. He served as captain of both the track and football teams.
His subsequent career in teaching and coaching spanned the years 1936-76. Tenure in the Lima, Cridersville and Shawnee public schools over those years included positions as varsity football, track and golf coach; faculty manager; supervisor of health and physical education; athletics director; and superintendent of schools.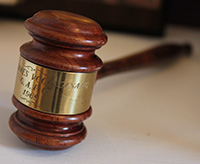 Vogelgesang also had a distinguished career in officiating football, track and basketball from 1937-72. He officiated the state high school basketball finals, was a Mid-American Conference football official for 17 years and, in 1969, was president of the Ohio Association of Football Officials.
Vogelgesang died in 2000.