On the football field, Jesse Williams intercepted a Bluffton career-record 18 passes from 1985-88. Seven of those came in 1987—when the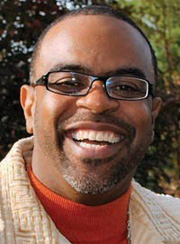 Beavers went to the NAIA national playoffs for the first of two consecutive years—and represent the third-most interceptions in a single season at Bluffton. A four-year letter winner, Williams was twice named to the NAIA District 22 first team and was a member of three Bluffton teams—the 1985, 1987 and 1988 Beavers—that have been inducted into the university's Hall of Fame.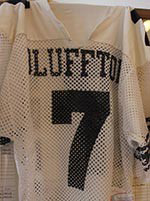 A graduate of Akron East High School, Williams earned his Bluffton degree in recreation management and went on to a career with the Ohio Department of Rehabilitation and Correction. Currently director of the north region of the department's Office of Prisons, he previously served as warden at Allen Correctional Institution and Oakwood Correctional Facility, both in Lima; deputy warden at Mansfield Correctional Institution; and in several positions at Lorain Correctional Institution. He is pastor of Fresh Word Temple in Lima.