John Weber, a business graduat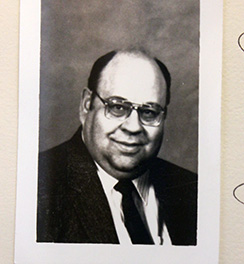 e, lettered in football four years, was captain of the 1960 and 1962 squads and was Most Valuable Player of the 1962 team that finished 7-2 and was Mid-Ohio League co-champion.
In 1959 Weber led the MOL in rushing as the Beavers won the league title. He also lettered in baseball two years and was captain of the 1962 co-champion team.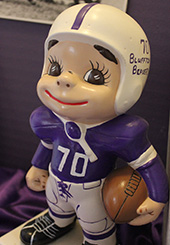 Weber has been president of Superior Memorials since 1973. He has also been president of the Kitchener (Ont.) Minor Baseball Association and general manager of a semi-pro baseball team.
"Bluffton sports helped me to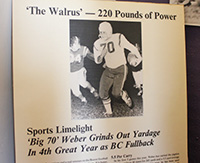 develop my desire to do well," Weber said. "My outstanding memory of my playing days is the Findlay game my sophomore year. We were underdogs but won 22-14. I made a 70-yard touchdown run and scored another touchdown in the big upset."