Kenneth Mast coached four sports at Bluffton—football, basketball, track and golf—from 1951-67. While many men have coached at Bluffton, he seemed to have that special gift of establishing rapport with his players and getting them to work to their fullest potential.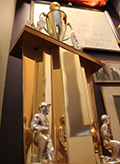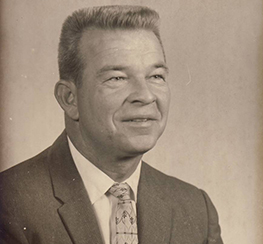 Commenting on his years at Bluffton, Mast stated "Bluffton was a way of life for me and my family. Aside from the many thrilling victories and championships we shared at Bluffton, the thrill of assisting a dedicated faculty and being able to touch the lives of scores of students can never be measured."
For a time, Mast was the winningest coach in football and track at Bluffton. He also coached its championship basketball team in 1964.
Mast, who started the Bluffton golf program, was also head golf pro at Lost Creek Country Club in Lima, Ohio, and played in many tournaments, spreading his name—and Bluffton's—throughout Ohio.