Louis Stokes, a Belle Center, Ohio, native, was a standout offensive lineman on Bluffton foot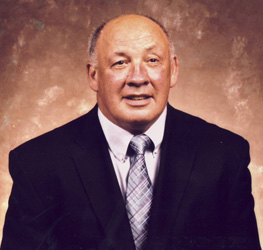 ball teams of the early 1970s. In 1972, the four-year letterman helped lead the Beavers to a conference championship and was named first-team all-NAIA District 22. He also lettered one year each in basketball and baseball. A high school coach from 1973-87, he returned to Bluffton as offensive line coach from 1988-2006 and is now the Beavers' running backs coach and director of academic support. He has been an adjunct instructor at Bluffton as well.
Stokes received a bachelor's degree in health and physical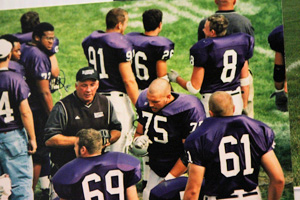 education from Bluffton and, in 1983, a master's degree in educational administration from the University of Dayton. He and his wife Melanie live in Ottawa, where he also taught at Ottawa-Glandorf High School from 1979-2005 and was athletic director for three years.