Lynn Martin not only was a four-year letterman in both football and basketball, but he also received three golf awards and another in baseball, matching the 12 letters he had won at Mount Blanchard High School.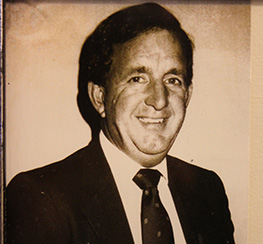 He was an All-Mid-Ohio Conference offensive guard on a 7-2 Bluffton football team in 1965. He was also a guard on the basketball court, and that's where he really stood out.
He was All-MOC three times in basketball, first-team All-NAIA District 22 once and second team all-district once. He still holds the Bluffton single-game record of 19 field goals, plus a career free throw percentage of .812. He is sixth in career scoring at 1,513 points—with a 17.8 average per game—and tied for sixth in single-game scoring, with 42 points against Northwood during his sophomore season. He is also near the top of five other statistical categories, including his mark of scoring 20 or more points in 39 games.
In 1974, Martin started a successful coaching career at Van Buren High School.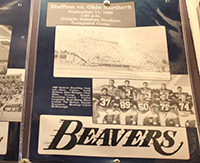 As coach of the boys' basketball Black Knights, Martin had a record of 243-96 and won seven Blanchard Valley Conference championships, 11 sectional titles, six district championships and two regional titles. His 1985 and 1986 teams were state semifinalists, and he was named BVC Coach of the Year six times.
In six years as golf coach, he led his teams to two sectional and two district championships, plus a third-place finish at the state tournament in 1984 and the state title in 1985.
He was also an assistant football coach and athletics director at Van Buren before moving on to Olentangy High School near Columbus as athletics director.