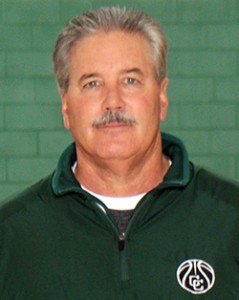 Matt Creamer scored 43 points in a 1979 basketball game against Manchester College. The number still ranked as the fifth most in school history, 37 years later. That statistic—combined with an impressive career as both a player and a coach—are why Creamer is inducted into the Bluffton University Athletics Hall of Fame.
Creamer played at Bluffton from 1976 to 1980. He earned four letters and was selected captain for the 1978-79 and 1979-80 seasons. During the 1978-79 season, he was named to the All-Hoosier Buckeye Collegiate Conference 1st Team and All NAIA District 22.
Creamer's head varsity coaching career spans 29 seasons, with stops at Lafayette Allen East (1983-85), Streetsboro (1985-90), Lima Senior (1992-96) and Massillon (1996-2011). He was also the head coach of the Florida Jades (1990-92) and the assistant coach of the Youngstown Pride (1988-90) in the World Basketball League. When inducted into the Hall of Fame in 2016, he was serving as the head varsity boys coach at Canton Central Catholic.
Creamer graduated in 1980 with a degree in English education. He lives in Massillon, Ohio, and is married to Jill Creamer. They have two sons, Christian and Cameron.