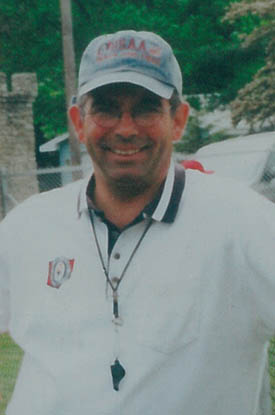 Mike Richards graduated from Bluffton in 1973 with a bachelor's degree in education. He was a two-year letter winner in football and a member of the 1972 Hoosier-Buckeye Conference championship team. He was also a member of the golf team for two years.
After graduation, Richards continued to be active in athletics. He was an assistant football coach at Bluffton in 1981 and from 1993-97. He was a registered track and cross country official for 28 years and spent 15 years as head football coach at four high schools. He has also coached basketball, track and baseball at the high school level.
Richards, superintendent of Allen East Local Schools, served as president of the Ohio High School Athletic Association (OHSAA) Board of Directors. He has been an elected member of OHSAA's Northwest District Athletic Board since 1995, and was a 2002 recipient of the Ohio Association of Track and Cross Country Coaches' Distinguished Service Award.
Save
Save
Save