The late Orville "Broadax" Augsburger earned nine letters at Bluffton while playing basketball, baseball, football and track.
He ran on a winning trac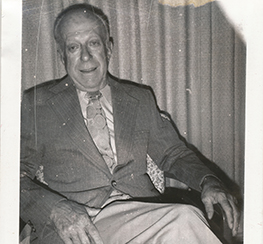 k relay team with Dwight Salzman, donor of the Athletics Hall of Fame. In his freshman and sophomore years, he was the top point-scorer in his events—the 100- and 220-yard dashes, plus the discus and broad jump.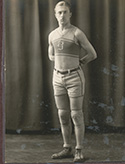 Augsburger was the owner of a hardware implement dealership for 40 years until he retired in 1966. He was a member of Boynton Mennonite Church, Hopedale, Ill., where he was church treasurer for 30 years. Augsburger also belonged to the Lions and Civic clubs and was chair of the Tazewell County TB Board and a director of the Hopedale bank.
"While at Blufft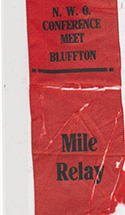 on, I acquired the ability to meet people and made a large circle of friends," Augsburger said. "As a result, I kept in touch with the general athletic program as well as with the entire program."
Save