Richard Rosenberger played football and basketball and ran track at Bluffton. He earned seven letters for his efforts, four of them in basketball. During his senior year, Rosenberger was named to the All-Mid-Oh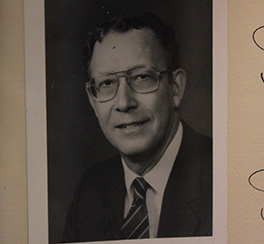 io League basketball team. He also participated in basketball, football and track at Dalton High School.
A history major, Rosenberger went to law school following graduation. He earned his law degree in 1958 and went into general practice. Rosenberger has been a member of the American, Pennsylvania, Montgomery County and Bucks County Bar associations.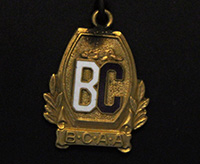 He served as deacon for the West Swamp Mennonite Church and director of the Quakertown Lions Club. He has also been a member of the General Conference Mennonite Church Division of Administration and the Bluffton Board of Trustees.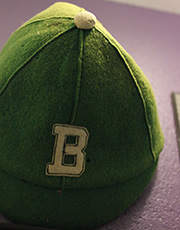 "Participation in sports was meaningful and enjoyable," he said. "Winning is always nice, but sports are a great leveler in life and learning to accept the outcome of the game graciously provides a hedge for the game of life. I continue to see Bluffton as a place of opportunity and growth academically, physically, morally and spiritually."