Robert Hewitt, a native of Massillon, Ohio, lettered in football and track four years at Bluffton. His 86-yard kickoff return for a score was a Bluffton record for a few years, and his 92-yard run from scrimmage remains tied fo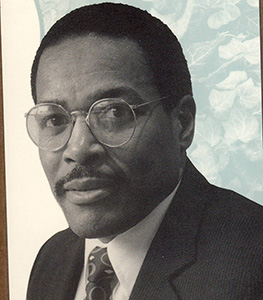 r the fifth-longest in school history. He also had a 72-yard run from scrimmage as a freshman and a 70-yard run as a senior.
He was selected as a first-team All-Mid-Ohio Conference halfback in 1967 and 1968, and All-NAIA District 22 in 1968. He led his team in rushing twice and was the top scorer once. He ranks 18th on the Bluffton career rushing list with 1,682 yards.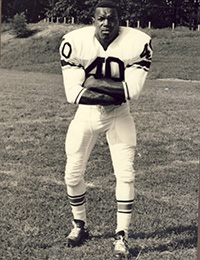 In track Hewitt was a member of the school record-setting 440-yard and mile relay teams. The mile team also established a MOC mark. At the Tri-State Relays his senior year, he was a member of winning teams in the sprint medley relay, 440-yard relay, 880-yard relay and mile relay.
After leaving Bluffton, he earned a master's degree and a Ph.D. in social work from Wayne State University and the University of Pittsburgh, respectively.
From 1987 until his retirement in 2008, Hewitt was a faculty member in social work at Shippensburg (Pa.) University. Previously, he had spent more than 15 years working for the federal government both as an Army officer and a civilian, living and working in Panama for 11 of those years.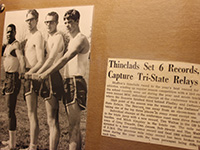 In addition to his duties at Shippensburg, he has taught social work principles in the community. Other activities have included leading a support group for parents of pre-teens and teenagers in Chambersburg, Pa., and conducting a date rape/rape violence workshop for high school juniors and seniors.