The late Robert Schaublin started his athletic career at Bluffton High School in football, basketball and track. He was a member of the best cage team in Pirate history, winning its first 23 games before losing by two points in the state finals. An honor student, he also captained the football and track teams.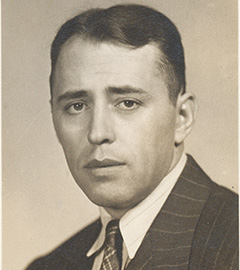 Schaublin selected Bluffton College because of its strong Christian beliefs. He majored in biology and physical science and played four sports, earning 13 letters.
Schaublin later received his master's degree from Wayne State University. He taught and coached in Ohio public schools for seven years, wa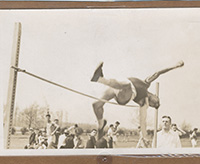 s an athletics director in the U.S. Army Air Corps for four years and was in education rehabilitation for three years in Veterans Administration hospitals.
In 1949, he moved to St. Clair Shores, Mich., where he served as Lakeview High School principal until 1977. After that, he taught briefly at Sheldon Jackson College in Alaska before returning to Lakeview schools as superintendent for a year. The school board later named the 2,000-seat school auditorium in his honor.
Commenting on his years at Bluffton, Schaublin noted that "Bluffton imbued me with a great interest in competitive s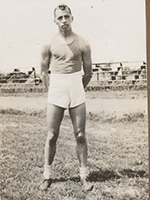 ports along with clean Christian living. This interest led me to teaching and coaching and as a school administrator who developed a strong athletics program. I firmly believed in good discipline, a strong academic program and a well-rounded athletics program. The school yearbook stated that 'you could see Mr. Schaublin at just about every school function.' That's the way I stayed close to the kids."
Schaublin died in 2006.