Sylvester Moore '76 was one of the outstanding defensive middle guards in Bluffton football history, earning All-Hoosier-Buckeye Collegiate Conference honors and first-team NAIA District 22 honors three straight years.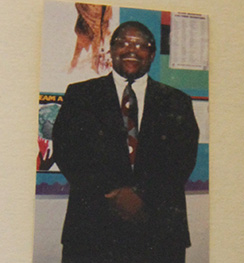 He received two national awards his senior year, gaining second-team NAIA All-American recognition and honorable mention Little All-American. Only he, Elbert Dubenion '59 and Greg Gilcrease '89 have received first- or second-team All-American honors among Bluffton football players.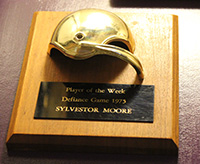 Moore was an outstanding player despite his size (175 pounds), as he utilized quickness to become virtually unstoppable on the defensive line. He was named Bluffton's outstanding defensive player as a sophomore, then was the Beavers' Most Valuable Player his junior and senior seasons.
He has since been a teacher in the Cleveland school system.