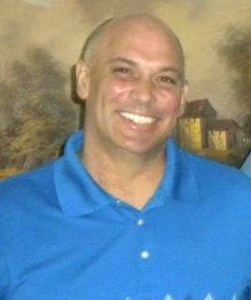 Todd Hafner was a dual-sport standout at Bluffton, earning the A.C. Burkey Award as the top senior male athlete in 1984. Hafner lettered in both tennis and football all four years. He was a 1983 NAIA District 22 All-American and a 1982 and 1983 District 22 1st Team defensive lineman. In 1983, Hafner was named the NAIA player of the week three times and was named the football team's MVP. He finished the football program with a four-year tackle total of 426 stops.
Hafner graduated in 1984 with a degree in biology. He was the owner and operator of Hafner's Hardwood Connection. Hafner shared his love of the game with children in the Toledo area where he coached cadet football for eight years. His team went undefeated for three seasons and was named city league champions for three seasons. In 1992, he was awarded the Catholic Youth Organization Outstanding Adult Contributor Award.
Hafner passed away at the age of 49 in 2012. He is survived by his wife, Lorie, and children, Lukas, Audrie and Madilyn.