The 1987 volleyball team established a Bluffton victory total that may never be surpassed when it posted a 38-4 overall record. The .905 winning percentage also is a record, as is a winning streak of 22 matches during the season.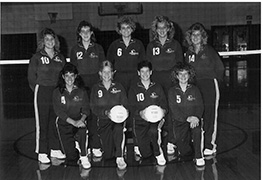 Bluffton won the Oberlin Early Bird Tournament, was second in the Defiance Invitational and placed third in the Ohio Northern Invitational. The Beavers went 5-0 in the Western Buckeye Collegiate Conference during the regular season and 3-0 in the WBCC tournament before ending the year with a 1-1 record in the NAIA District 22 tournament.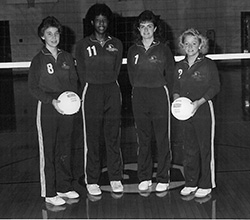 Jamie Beachy and Deb Hucke were named first-team all-conference and all-district, while Dawn Brown was a second-team all-conference selection.