William Burcky was a versatile athlete in both high school and college. At Bluffton High School, he played basketball, baseball and tennis. As a collegiate athlete, he earned four letters in tennis, three in basketball and on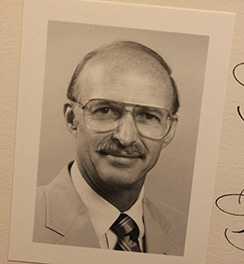 e in track. Burcky's campus involvement extended beyond the classroom and athletics to being president of both his senior class and the Varsity B Club.
After his graduation with a bachelor's degree in business administration, Burcky received his master's degree in counseling from Bradley University and his doctorate in higher education and counseling from St. Louis University.
Burcky began his career in education as a teacher, coach and counselor on the secondary level in 1957. While working on h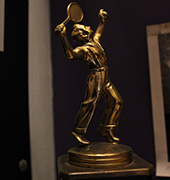 is doctorate at St. Louis, he was an instructor in counselor education and director of housing in student personnel. In 1971 he became a professor at Southern Illinois University-Edwardsville in counselor education and later chaired the department.
Burcky has held several positions in church and civic groups, including elder, deacon and trustee in his church and chair of the Mayor's Senior Citizens Advisory Committee. At SIU-Edwardsville, he was a member of the President's Task Force on Athlet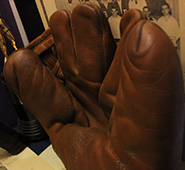 ics.
"Serving as a student leader provided me with many opportunities to experience the responsibilities which go along with those positions," Burcky said. "Also, it has been a challenge to emulate and to add to my teaching that extra spark of dedication which the faculty at Bluffton possessed when I was a student. I can give credit to Mom, Dad, Jean Ann and the wonderful family life we shared together for establishing the characteristics I brought with me to college. Through participation in athletics, those characteristics were enhanced and further refined."